At Blind Tiger Comedy, we strive to create and support outstanding comedy. One of our favourite ways to do that is our House Team program. Students who have completed the higher levels of our Long Form or Sketch programs may be invited to join or audition for one of our house teams, which are coached by BTC faculty members.
Our House Team program is BACK!
House Teams typically perform monthly with Blind Tiger and you may also see them at festivals in and outside of Vancouver, and guesting on other shows around town. If you haven't seen these teams yet, we recommend you change that: these hilarious comedians represent the future of Vancouver comedy.
If you are currently in a class and wonder how you might someday make a team, know this: keep having fun and striving to improve, the rest will handle itself. We are open to adding new teams as time goes on and as new students complete the training program.
CURRENT HOUSE TEAMS
House Teams have returned for an exciting new season featuring three teams: Very Good, Ground Floor, and Cool Mint!
VERY GOOD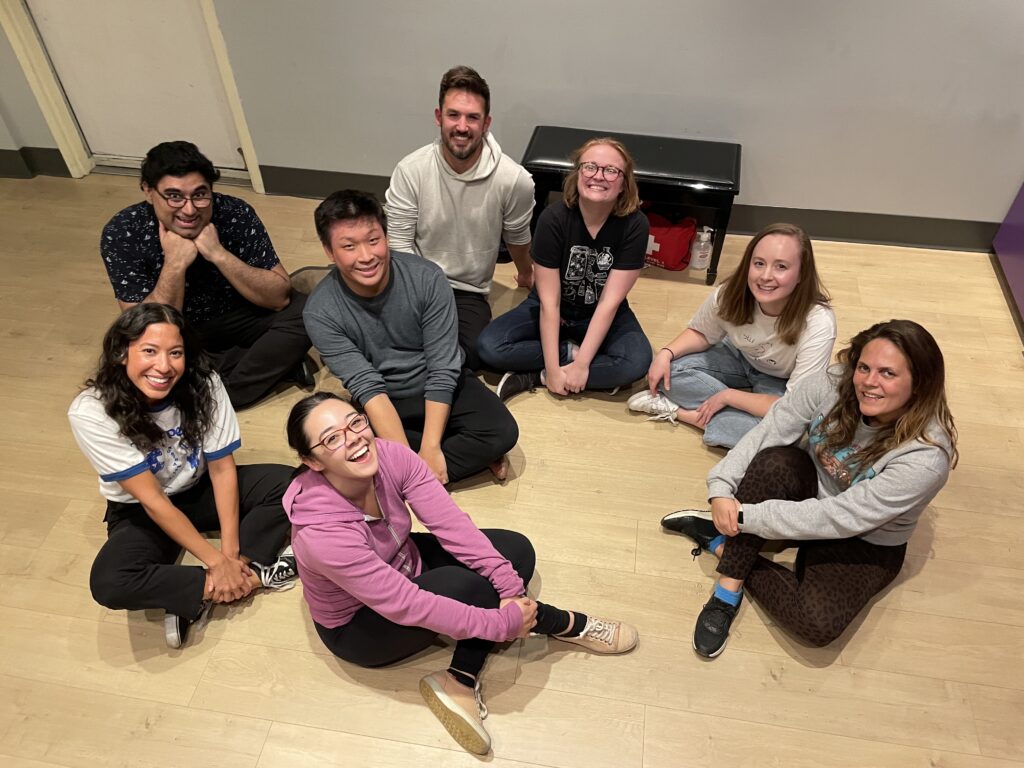 First up it's "Very Good" featuring Chris Wang, Mandeep Sanghi, Emily Schoen, Della Haddock, Marina Kononenko, Huelah Lander, Jordan Michaux, Natalie Turnbull, and directed by Devin Mackenzie!
GROUND FLOOR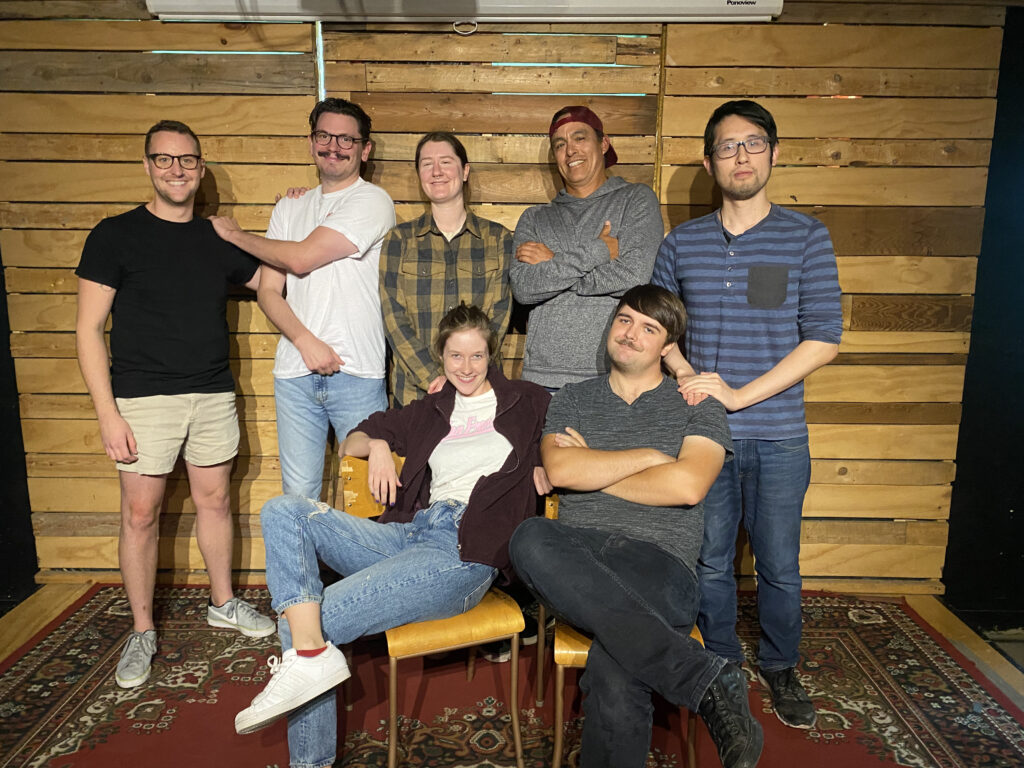 Then we have "Ground Floor" with the exceptional Jordan Wesley, Graeme Achurch, Michael Finnamore, Maddy Rafter, Gary Lim, Kirsten Wiltshire, Ernesto Ponce, and directed by Taz VanRassel!
COOL MINT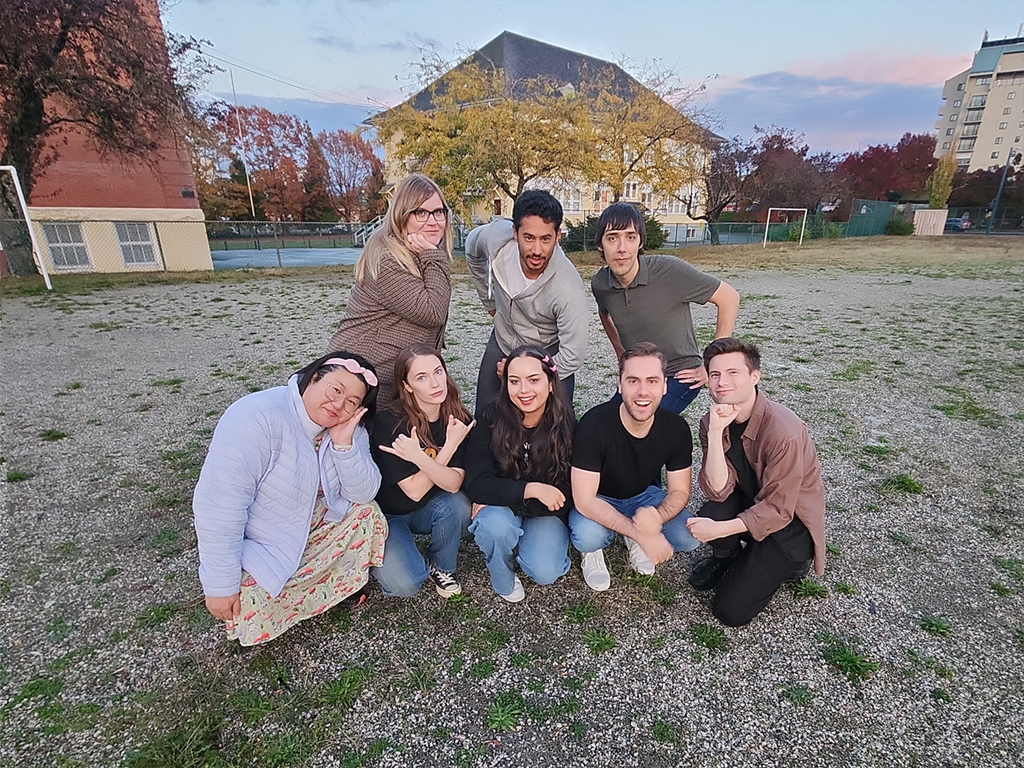 Finally it's "Cool Mint" with the hilarious Danny Bettencourt, Karinga Wells, Sahara Bayley, Quinn Greysen, Michael C Thomas, Curtis Gerstendorfer, Annie Rilkoff, Annabelle Lin, and directed by Syd Campbell!
Get to know the members of Blind Tiger Comedy's House Teams below!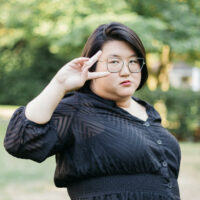 Annabelle Lin
Annabelle Lin started in improv when she realised she had "nothing left to lose". She is a crafting, cat-hair-covered comedian who is one-half of the sketch comedy duo, Natalia O. and two-halves a student of Blind Tiger Comedy. Annabelle might get back into stand-up, but would prefer, for now, to sit down. She has been granted the kindness of doing bits n' things on local shows with Moon Based Comedy, The Hero Show, Sidekicks Comedy and the Real Vancouver Writers' series. You can find her in her room, laughing into a bowl of soup while watching Taskmaster.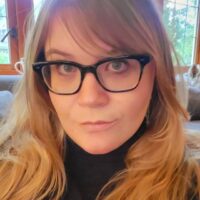 Annie Rilko
Annie started her improv journey during the Bush Administration and hasn't stopped since. She has performed as part of the Canadian Improv Games, UBCi, and Blind Tiger bloc teams Upward Spiral and Trashboy and newly formed house team Cool Mint. Her favorite colour is green. Thanks!
Chris Wang
If you manage to make eye contact with Chris feel free to introduce yourself, Chris is shy. Otherwise you can see them performing improv with Very Good and stand up elsewhere.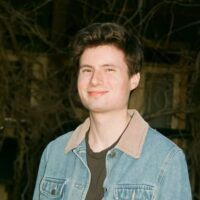 Curtis Gerstendorfer
Curtis is an improv and sketch comedian from Coquitlam. He enjoys reading short stories and has a very sensitive stomach. He's stoked to be performing with Cool Mint!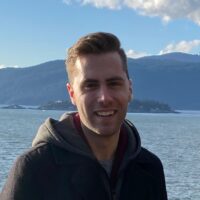 Danny Bettencourt
Danny is positively jazzed to be playing with Cool Mint! After first improvising in high school [redacted] years ago, Danny rediscovered the joys of improv in 2019 as a means to satisfy his complicated relationship with attention. Since then, he's been having blast making a fool of himself on stage and elsewhere. Danny spends his days working as a policy analyst for Environment and Climate Change Canada and looking for excuses to talk about Broadway.
Della Haddock
Della is a writer, improviser, and general film person who first learned the art of comedy when performing Garfield comic re-enactments at family functions. 20-ish years later, and she now produces monthly improv shows with the group 'Hot Snack', and is an emerging screenwriter. She's thrilled to be making big laughs with her fellow Houseteamians.
Emily Schoen
Emily is an actor, writer and improviser who's a born Calgarian turned Vancouverite. Emily is not very excited about writing a bio, but is very excited to be a part of Blind Tiger's House Teams! She's also a House Team member at The Improv Center. Improv is her life now.
Ernesto Ponce
Ernesto appreciates a good belly laughter equally as much as performing for one. He is a student of the arts of acting, clowning and improvising.
During the day, he coaches Canada's next generation of world class tennis champs!
Gary Lim
Gary Lim is an improviser and sketch comedian from Surrey. He can't believe the House Teams are finally back and is still a li'l suspicious this is all an elaborate TikTok prank. In his spare time, he works as an Editor for the satirical news site The Beaverton.
Graeme Achurch
Graeme is a writer, filmmaker and comedian from Vancouver, BC. He's been performing Improv with Blind Tiger since 2016, and has performed across Canada and Internationally as part of the sketch duo Soda Fountain. He is really nice and actually kinda funny once you get to know him 🙂
Huelah Lander

Huelah Lander is a writer, improviser and unicorn (aka she born and raised in Vancouver proper). You can catch her writing on Lifetime, her improvising with Very Good and her unicorning with insufferable utterances  like "I remember when this Famoso pizza was Alpha video and before that a Vancity!"

Jordan Michaux
Jordan is an improviser and longtime human, allegedly. He has clung to Blind Tiger like a barnacle to a powerful ship for many years, and shows no sign of loosening. His excitement to perform with Very Good borders on the unacceptable. Come and see for yourself.
Jordan Wesley
Jordan Wesley is an improvisor and pet parent who has been around the Vancouver improv scene for over a decade. He has improvised and directed at UBCimprov and has travelled the west coast as one-half of the cross-border duo NBA Hall of Famer. Jordan is very excited to be returning to the Blind Tiger House Teams!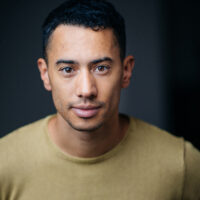 Karinga Wells
In the before times, Earth was but an expanse of engorged volcanoes spewing thick ash that blotted out the sun. Deep within its valleys however, sediment collected and formed into a putrid slurry which formed the very building blocks of life. And then quite notably, billions of years later, Karinga dropped a bunch of cash into some improv classes. Also go check out my sketch show @unnamedsketchshow @karingawells
Kirsten Wiltshire
Kirsten spends her time staring out windows as a past time. More interestingly she is an improvisor and self-proclaimed sketch comedian. In addition to performing with Blind Tiger Comedy she performs regularly with her all-femme improv troupe Hot Snack.
Maddy Rafter
Maddy is an improv and sketch comedian from Richmond, B.C. She has performed in the Vancouver Improv Festival, Toronto Sketch Comedy Festival, and JFL Northwest. Maddy is delighted to be performing with Blind Tiger House Teams! You can also catch her in shows with @_BoredOfDirectors (improv) and @UnNamedSketchShow.

Mandeep Sanghi
Mandeep Sanghi is a Vancouver born and raised writer and performer with a focus on comedy. His encyclopedic knowledge of pop culture will delight and terrify and he was once named "Only and Best Male Comedian" by Misprint Magazine. You will find him lumbering around comedy shows in the city.
Marina Kononenko
Marina is a Vancouver-based improviser and sketch comedian. Currently a part of Very Good, she has previously worked with improv groups Home Room, House of Haus and Mom's Spaghetti. She has her Masters in Counselling and hopes her future clients don't watch her perform because she won't be able to look them in the eye during sessions.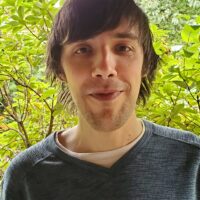 Michael C Thomas
Michael grew up in Toronto and moved to Vancouver in 2020. He seems to often be in the right place at the right time for forming improv groups, of which he has been a part of three before joining house teams. He can talk your ear off about baseball and comedy podcasts.
Michael Finnamore
Michael is an improv comedian and filmmaker from Burnaby, BC. He began classes with Blind Tiger in 2019, and has craved your laughter ever since. His hunger will never be satiated. Michael is beyond excited and honoured to be a part of the house team program.
Natalie Turnbull
Natalie Turnbull is an improviser and filmmaker from Vancouver. She usually spends her days at school, performing with Very Good and doing other cool things. Feel free to ask her about them.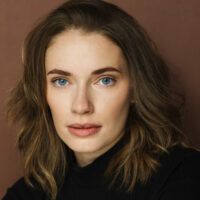 Quinn Greysen
"Quinn is an Actor, Improviser and Leo. 
She spends her days as a full time dog walker in the forest, and her nights with her sweet, amazing, beautiful, angel baby cat: Edie.
Quinn is very excited to be performing on the house teams!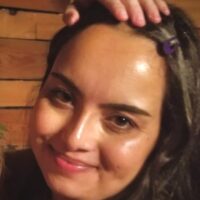 Sahara Bayley
Sahara is a Vancouver based improvisor. She is also pretty edgy and cool…did you know she does stand up well? Well, she does. Not a big deal or anything. Heard she also produces and hosts a show, but like I said, no biggie. She is a humble queen. Kind of like a queen bee (sort of like Beyonce tbh), the most important one, but humble, like I said, no big.
PREVIOUS HOUSE TEAMS
DOCTOR COUSINS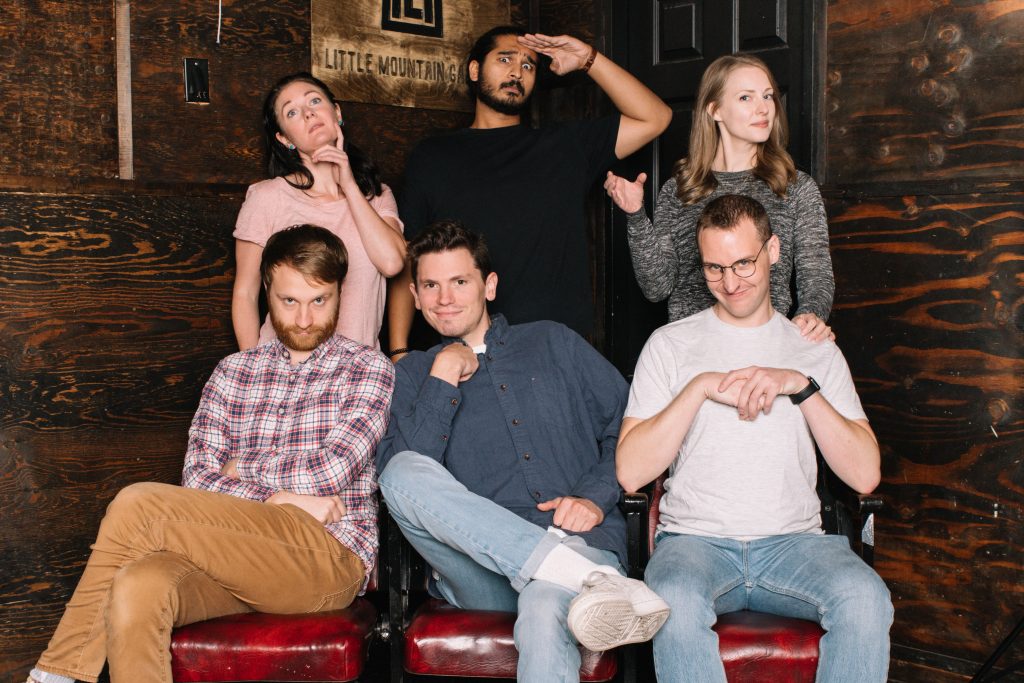 Daniel Jeffery
David Manuel
Denea Campbell
Graeme Achurch
Jordan Moore
Vanessa Lever
*Coach: Devin Mackenzie
HOME ROOM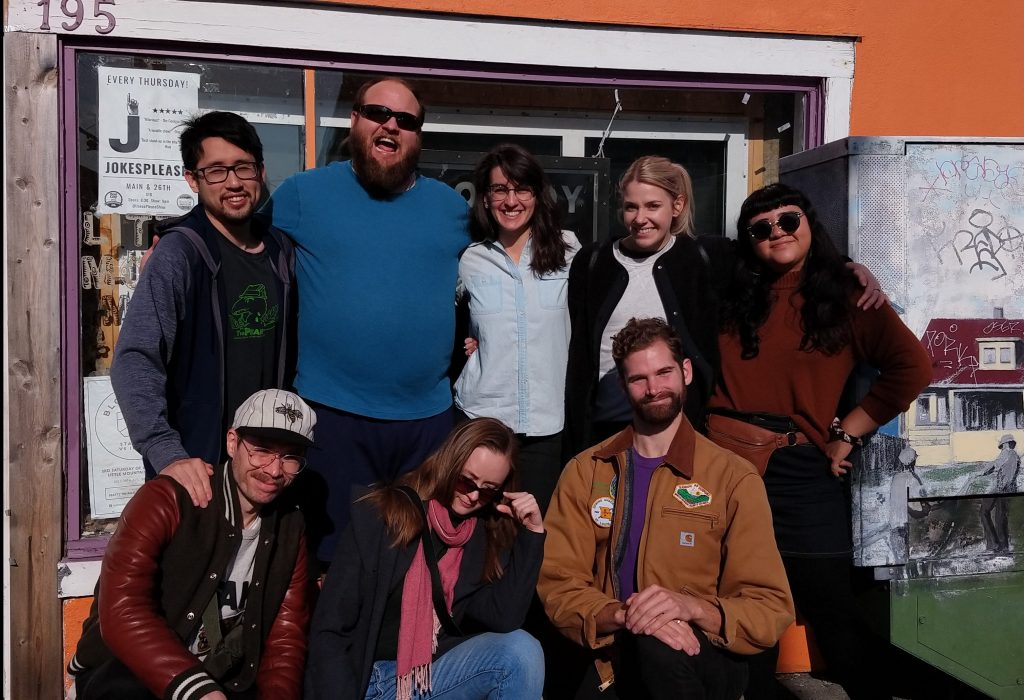 Alex Gullason
Carly Pokoradi
Dan Willows
Gary Lim
Karla Monterrosa
Marina Kononenko
Patrick Dodd
Ryan Anderson
*Coach: Amy Shostak & Caitlin Howden
EMAIL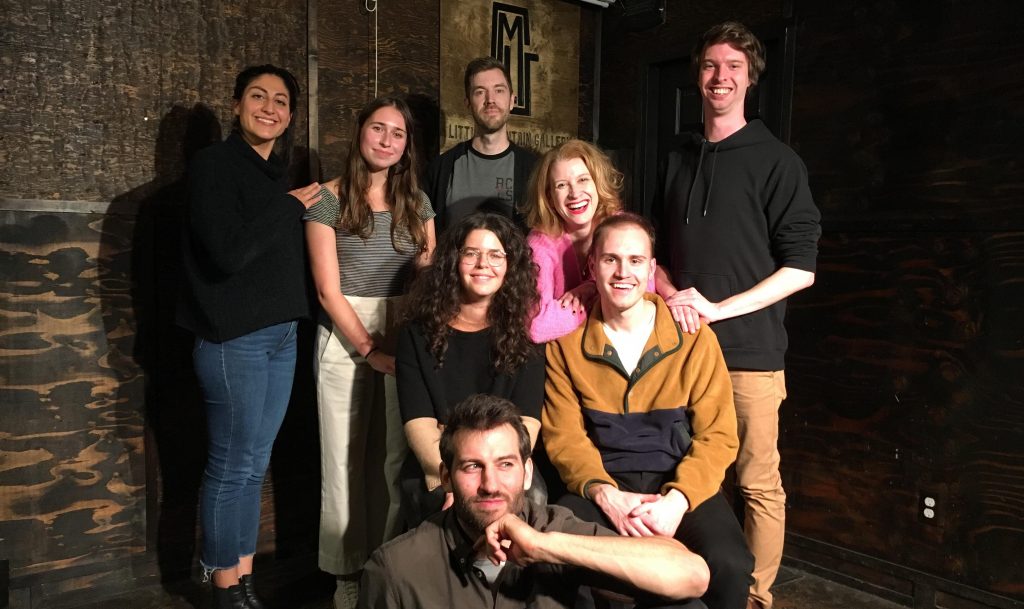 Anita Rudakov
Amy Prouty
Arggy Jenati
Charlotte Labelle
Geoffrey Walter
Maarten Bayliss
Nathan Hare
Will Dunn
*Directed by Ryan Beil
These three hilarious house teams performed the first and third Fridays of every month at 9pm and around town at all the finest shows.
Featured Alumni
We have had some outstanding comedians featured on our house teams over the years. To wit:
Alex Gullason
In addition to improvising Alex is also an actor and singer. She is a graduate of the musical theatre program at Capilano University. Select credits: Sophie/Mamma Mia (Chemainus), Sheila/Hair (Renegade), Cool Line XL3/Broken Sex Doll (Virtual Stage). She is a Jessie nominee and Ovation Award winner. Alex and fellow Home Room member Carly have a comedy duo called @thdangerousjanes. She currently teaches musical theatre to kids and lives in the West End with her beautiful son, a Shepard mutt named Louis. Alex is very excited to continue her improv journey with Blind Tiger.
Amy Prouty
Amy Prouty performs at Little Mountain Gallery in Blind Tiger's improv team, Email.
Look for Amy's latest work in improv and sketch team, Call Your Mom.
Anita Rudakov
Anita Rudakov is an improviser and illustrator from Vancouver, BC who found her comedic voice through the Blind Tiger program. She performs at shows around town and even designs some of their posters.
Arggy Jenati
Arggy is a Vancouver-based actor and improviser. She has worked with companies and festivals such as The Belfry, Pi Theatre, The Arts Club, Bard On The Beach, The Chop, Revolver Festival, and Boca Del Lupo. Arggy was the 2016/17 playwright in residence at Delinquent theatre and her short films have screen in New York, Vancouver, Toronto and Berlin. She is very stoked to be on house team Email and a member of the Blind Tiger community!
Carly Pokoradi

Carly is an actor, improviser, mover and shaker from Hamilton, ON who enjoys organised fun (all types) and playing (most types). She is a Jessie nominee, an Artistic Producer with Monster Theatre, and a graduate of Studio 58. In her less-than-spare-time, she can be found behind a sewing machine, reading, or co-creating the podcast sitcom Vancouveritis alongside her creative/life partner, Tom. She and fellow Home Room member, Alex, exchange pointed looks and light kisses in their comedy duo @thedangerousjanes. She is honoured to be a part of the Blind Tiger family.
Charlotte Labelle

Charlotte Labelle is a filmmaker and comedian from Montreal. She currently performs on house team Email.
Daniel Jeffery

Daniel is a filmmaker and actor living in Vancouver. He has been a proud member of Blind Tiger's House Team, Doctor Cousins, since 2018 and never plans to leave.
Dan Willows
Dan Willows is thrilled and over the moon to be a part of the Home Room House Team. Dan is an elementary school teacher by day and a make' em up artist by night. Dan loves to ride his bike, walk his dog Norman and anything to do with Ghostbusters. He has been improving since high school  starting with the CIG's and has never looked back. Improv has taken him across Canada and internationally and he can not wait to see where it will take him next.
David Manuel
David Manuel is an improviser by night. By day he's a filmmaker, photographer, and writer. By night he improvises with Blind Tiger Comedy, Off Key: The Improvised Musical, GRUMPY!, and Second Storey Theatre. He's been performing for four years and is chasing those sublime little comedy moments that only improv can make.
Denea Campbell
Denea is an improviser, sketch comedian and cool human lady who has been proud to call Blind Tiger her comedy home since 2014. Since then, she's had the pleasure of performing at the Del Close Marathon in NYC, Montreal Sketchfest, Upfront Theatre in Bellingham and at the Vancouver International Improv Festival. She loves her Blind Tiger House Team Doctor Cousins and their coach, Devin, very much.
You can also see Denea performing regularly with Nasty Women Comedy and her duo Garbage Sisters.
Geoffrey Walter
Geoffrey Walter took his first improv class with Blind Tiger Comedy in the spring of 2014. He was so impressed with the passion of the staff, and the quality of the community that he devoured through the entire curriculum in a year and a half. He's taken what he's learned at Blind Tiger to stages across Vancouver, and to New York City at the 2015 Del Close Marathon. He proudly represented Blind Tiger Comedy at the 2015 Vancouver International Improv Festival. Geoff can be scene performing with The Blind Tiger House Team, National Anthem, Instant Theatre Company, and The Noise. As always, Geoff gives a shout out to his Mom.
Karla Monterrosa
Karla is effortlessly funny (rarely), beautiful beyond belief (sometimes), and probably also an angel (always). She was born and raised in San Salvador, El Salvador, and relocated to rainy Vancouver, BC in 2009. Karla is an illustrator, comic relief, and Instagram story auteur. She performs improv and sketch comedy with Blind Tiger Comedy and The Radical. She also talks about the internet on the podcast QTYN. Follow her on Instagram. Please! @karlamontz.
Maarten Bayliss
Maarten is an improvisor, sketch comedian, and musician. Not only has he been working with Blind Tiger, but also Proud of You, a sketch group consisting of members who all met via Blind Tiger. In addition to this, he has also appeared on such shows as The Hero Show, Weird Al Karaoke, and Paul Anthony's Talent Time.
Nathan Hare
Nathan Hare is a comedian from Vancouver, BC. He performs around the city and co-hosts the show Soda Fountain at Little Mountain Gallery.
Patrick Dodd
Patrick Dodd is a failed actor living in Vancouver, by way of Calgary and Montreal. He has dabbled in a wide variety of pursuits, never really committing to anything long enough to excel. However, for the past six years his love of improv has done nothing but grow. Patrick is the producer of Actor's Nightmare and (formerly) Shakespeare After Dark with Instant Theatre, and is very happy to call Blind Tiger home.
Ryan Anderson
Ryan is a filmmaker, improvisor and sketch comedian performing regularly with Blind Tiger Comedy and Instant Theatre.
Aside from co-hosting an improv-based radio program, he also performs with Weekend Boys, Roomboy and Forever Ring, both at home and in other cities across North America. He plays for keeps. Sometimes castles and dungeons but always fortified medieval structures.
William Dunn
Will has been improvising with Blind Tiger since 2014. He currently performs twice a month at Little Mountain Gallery with house team Email, does fun stuff on other comedy shows sometimes, and is a member of Little Mountain Gallery's board of directors.
Vanessa Lever

Vanessa is a comedy nerd, in the nerdiest sense of the word. After completing the Theatre Arts program at MacEwan University (Edmonton), she fooled around with some sketch comedy and theatre, was seduced by Vancouver, hooked up with some stand up comedy, and is has now found herself bumpin' uglies with improv. Saucy.
She writes funny stuff. Sometimes she draws funny stuff. Other times she does funny stuff. Depends on the day really.
Racquel Belmonte
Racquel Belmonte is a sketch comedian, improviser, voice actor, baby enthusiast, nap aficionado, and pasta queen living in Vancouver. When she's not performing with her BTC Houseteam Reynolds, she's performing in her comedy duo Carmelahhh, with the all-female comedy troupe Nasty Women, a variety of Instant Theatre shows as a Guest Artist, and on her lonesome in other cool shows around the city! She's performed frequently in the Vancouver International Improv Festival, in the Del Close marathon in New York, and at Ryan Stiles' Upfront Theatre in Bellingham. Find out what she's up to next by following @carmelahhhduo on all of the social medias!
Drew Clarke
Drew Boy Clark received his improv training from Blind Tiger Comedy, Instant Theatre and Vancouver TheatreSports League. He has performed at/with the Del Close Marathon in New York, the Vancouver International Improv Festival, the VTSL Rookie League, and of course, Blind Tiger Comedy.

Ronald Dario
Ronald Dario is a sketch comedian and improviser from Vancouver and an alumnus of Blind Tiger Comedy's improv and sketch house teams, and now a member of the Blind Tiger Comedy faculty! Ronald has performed at JFL NorthWest, the UCB Theatre's Del Close Marathon (New York), the Vancouver International Improv Festival, and the Vancouver Sketch Comedy Festival. He also regularly performs at local shows like The Hero Show, Sidekicks, and Weird Al Karaoke.
Catherine Veitch
A long-time Ontarian, Catherine Veitch made the move to Vancouver in 2014. She currently works in arts marketing, but previously trained in acting at Queen's University before studying Meisner with The Impulse Company in London, England and Acting with Passion with the brilliant Niki Flacks. Catherine has been training at Blind Tiger Comedy for the past two years doing improv, and is thrilled to be joining the Blind Tiger House Team with some of her favourite people. She is looking forward to having more opportunities to perform and (hopefully) make people laugh at Little Mountain Gallery.
Jenny Rubé
In October 2013, Jenny Rubé packed up all of her Edmontonian possessions and moved to Vancouver to live the life of an actor and comedian. This is something she's come to love more and more everyday. Along with Blind Tiger House Team shows, Jenny can be seen in various comedy staples around town. She has also had the pleasure to perform at Ryan Stiles' Upfront Theatre in Washington and at the Magnet Theater in New York for the Del Close Marathon. You can follow Jenny on Instagram and Twitter @jroo16.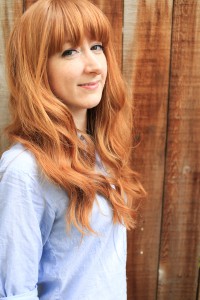 Kerri Donaldson
Kerri is an improvisor, sketch writer, comedian and silly human lady. Kerri was part of the inaugural sketch house team with Blind Tiger of which she's super proud and definitely didn't have to look up the word 'inaugural' because she's an English Major. Kerri too is now a member of the Blind Tiger Comedy faculty!
Malcolm McLeod
Malcolm McLeod is a Vancouver born and raised improviser, actor, and writer who has been improvising since 2013. He's improvised all over North America from the Del Close Marathon (New York) to the Upfront Theatre (Bellingham). He's taken Blind Tiger classes from the start. He can be seen regularly doing shows with the Blind Tiger Comedy, VTSL's Rookie League and occasionally The Fictionals.
Meredith Hama-Brown

Meredith Hama-Brown is an actor and writer/director from Vancouver, British Columbia. Her work as an actor has screened worldwide at various festivals, and she has accumulated two 'Best Actress' awards, one for the Leo Awards and one for the New Renaissance Film Festival (Amsterdam). In the past couple years she has studied comedic improvisation at Blind Tiger Comedy, where she has recently joined the House Team. She also took part in the experimental improvisation collective, Brio, which performed in January 2018.
Stacey McLachlan
Stacey McLachlan is an improvisor, sketch comedian and writer who edits magazines by day and won't shut up at night. She trained at Blind Tiger and is now lucky enough to perform with her favourite weirdos regularly: her sketch group Proud of You runs a monthly show at Little Mountain Gallery, while her improv duo Garbage Sisters offers the opportunity to do weird voices with comedy soulmate Denea Campbell. She tried standup for a while, but this is more fun.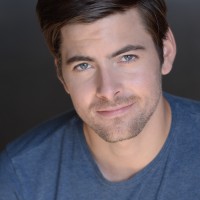 Shane McLean
Shane is an improviser, actor and sketch comedian. He performs with Blind Tiger Comedy's sketch house team. In addition to this, he is also a member of Little Mountain Improv, Instant Theatre, and not one but two all male comedy trios: Weekend Boys and Roomboy. Shane has also wormed his way onto local shows such as Weird Al Karaoke, Sidekicks, Rapp Battlez, The Hero Show, and Comics on Comics.
Amy Elderkin
Amy has been doing theatre, music and dance since she was a wee tot but was always sensing that something was missing. In 2013 after watching an improv show in Toronto, she decided that comedy was calling her name. Amy's worked her way through all of the Blind Tiger since 2014 and continues to train at the school. You can see her perform with the Blind Tiger House team and at other shows around Vancouver.