At Blind Tiger Comedy, we strive to create and support outstanding comedy. One of our favourite ways to do that is our House Team program. Students who have completed the fourth levels of our Long Form or Sketch programs may be invited to join or audition for one of our house teams, which are directed by BTC faculty members.
House Teams typically perform the first Friday of every month at Little Mountain Gallery, though you may also see them at festivals in and outside of Vancouver, and guesting on other shows around town. You can see the upcoming house team show schedule here. If you haven't seen these teams yet, change that: these hilarious comedians represent the future of Vancouver comedy.
If you are currently in a class and wonder how you might someday make a team, know this: keep having fun and striving to improve, the rest will handle itself. We are open to adding new teams as time goes on and new students complete the training program.
THE HOUSE TEAMS
The Blind Tiger Comedy House Teams are stacked. Behold:
DOCTOR COUSINS
Daniel Jeffery
Denea Campbell
Graeme Achurch
Meredith Hama-Brown
Vanessa Lever
David Manuel
*Directed by Devin Mackenzie
*Directed by Taz VanRassel
William Dunn
*Directed by Amy Shostak
All three house teams perform on the first Friday of every month and around town at all the finest shows.
Get to know the members of Blind Tiger Comedy's House Teams below!
Graeme Achurch
Graeme is a writer, improviser, sketch comedian, and self-described "flustered young boy." Besides performing with Blind Tiger, you can catch him at comedy shows all over Vancouver, including a bi-weekly improv show out of a donut shop with his group Pretty Much, which is honestly kinda awesome. Graeme also co-writes and produces the monthly sketch show, Soda Fountain, at Little Mountain Gallery.
Ryan Anderson
Ryan is a filmmaker, improvisor and sketch comedian performing regularly with Blind Tiger Comedy and Instant Theatre.
Aside from co-hosting an improv-based radio program, he also performs with Weekend Boys, Roomboy and Forever Ring, both at home and in other cities across North America. He plays for keeps. Sometimes castles and dungeons but always fortified medieval structures.
Maarten Bayliss
Maarten is an improvisor, sketch comedian, and musician. Not only has he been working with Blind Tiger, but also Proud of You, a sketch group consisting of members who all met via Blind Tiger. In addition to this, he has also appeared on such shows as The Hero Show, Weird Al Karaoke, and Paul Anthony's Talent Time.
Racquel Belmonte
Racquel Belmonte is a sketch comedian, improviser, voice actor, baby enthusiast, nap aficionado, and pasta queen living in Vancouver. When she's not performing with her BTC Houseteam Reynolds, she's performing in her comedy duo Carmelahhh, with the all-female comedy troupe Nasty Women, a variety of Instant Theatre shows as a Guest Artist, and on her lonesome in other cool shows around the city! She's performed frequently in the Vancouver International Improv Festival, in the Del Close marathon in New York, and at Ryan Stiles' Upfront Theatre in Bellingham. Find out what she's up to next by following @carmelahhhduo on all of the social medias!
Denea Campbell
Denea is a sketch comedian and improviser who is proud to call Blind Tiger her comedy home. As a pre-teen, she once drew on a moustache and performed Monty Python's Dead Parrot Sketch at a talent show to zero laughs. She was scarred for a few years , but thanks to much therapy she's doing okay. Thanks for asking.
In addition to Blind Tiger, you can see Denea performing around Vancouver with Proud of You and duo The Garbage Sisters.
William Dunn
Will has been improvising with Blind Tiger since 2014 and performs every month with house team Szyslak at Little Mountain Gallery. He also does sketch, is a guest cast member at Instant Theatre Company, and sits on Little Mountain Gallery's board of directors.
Meredith Hama-Brown

Meredith Hama-Brown is an actor and writer/director from Vancouver, British Columbia. Her work as an actor has screened worldwide at various festivals, and she has accumulated two 'Best Actress' awards, one for the Leo Awards and one for the New Renaissance Film Festival (Amsterdam). In the past couple years she has studied comedic improvisation at Blind Tiger Comedy, where she has recently joined the House Team. She also took part in the experimental improvisation collective, Brio, which performed in January 2018.
Daniel Jeffery

Daniel Jeffery?Daniel is a filmmaker and actor from Calgary, AB. As a young boy he used to watch Loose Moose Theatre with his dad, and knew that one day he wanted to try improv. Fast forward to today, Daniel is living his dream as a Blind Tiger certified improviser and is asking for your kind donations.
Vanessa Lever

Vanessa is a comedy nerd, in the nerdiest sense of the word. After completing the Theatre Arts program at MacEwan University (Edmonton), she fooled around with some sketch comedy and theatre, was seduced by Vancouver, hooked up with some stand up comedy, and is has now found herself bumpin' uglies with improv. Saucy.
She writes funny stuff. Sometimes she draws funny stuff. Other times she does funny stuff. Depends on the day really.
David Manuel
David Manuel is an improviser by night. By day he's a filmmaker, photographer, and writer. By night he improvises with Blind Tiger Comedy, Off Key: The Improvised Musical, GRUMPY!, and Second Storey Theatre. He's been performing for four years and is chasing those sublime little comedy moments that only improv can make.
Stacey McLachlan
Stacey McLachlan is an improvisor, sketch comedian and writer who edits magazines by day and won't shut up at night. She trained at Blind Tiger and is now lucky enough to perform with her favourite weirdos regularly: her sketch group Proud of You runs a monthly show at Little Mountain Gallery, while her improv duo Garbage Sisters offers the opportunity to do weird voices with comedy soulmate Denea Campbell. She tried standup for a while, but this is more fun.
Malcolm McLeod
Malcolm McLeod is a Vancouver born and raised improviser, actor, and writer who has been improvising since 2013. He's improvised all over North America from the Del Close Marathon (New York) to the Upfront Theatre (Bellingham). He's taken Blind Tiger classes from the start. He can be seen regularly doing shows with the Blind Tiger Comedy, VTSL's Rookie League and occasionally The Fictionals.
Jenny Rubé
In October 2013, Jenny Rubé packed up all of her Edmontonian possessions and moved to Vancouver to live the life of an actor and comedian. This is something she's come to love more and more everyday. Along with Blind Tiger House Team shows, Jenny can be seen in various comedy staples around town. She has also had the pleasure to perform at Ryan Stiles' Upfront Theatre in Washington and at the Magnet Theater in New York for the Del Close Marathon. You can follow Jenny on Instagram and Twitter @jroo16.
Geoffrey Walter
Geoffrey Walter took his first improv class with Blind Tiger Comedy in the spring of 2014. He was so impressed with the passion of the staff, and the quality of the community that he devoured through the entire curriculum in a year and a half. He's taken what he's learned at Blind Tiger to stages across Vancouver, and to New York City at the 2015 Del Close Marathon. He proudly represented Blind Tiger Comedy at the 2015 Vancouver International Improv Festival. Geoff can be scene performing with The Blind Tiger House Team, National Anthem, Instant Theatre Company, and The Noise. As always, Geoff gives a shout out to his Mom.
Featured Alumni
We have had some outstanding comedians featured on our house teams over the years. To wit:
Drew Clarke
Drew Boy Clark received his improv training from Blind Tiger Comedy, Instant Theatre and Vancouver TheatreSports League. He has performed at/with the Del Close Marathon in New York, the Vancouver International Improv Festival, the VTSL Rookie League, and of course, Blind Tiger Comedy.

Ronald Dario
Ronald Dario is a sketch comedian and improviser from Vancouver and an alumnus of Blind Tiger Comedy's improv and sketch house teams. He is also a cast member at Instant Theatre. Ronald has performed at JFL NorthWest, the UCB Theatre's Del Close Marathon (New York), the Vancouver International Improv Festival, and the Vancouver Sketch Comedy Festival. He also regularly performs at local shows like The Hero Show, Sidekicks, and Weird Al Karaoke.
Catherine Veitch
A long-time Ontarian, Catherine Veitch made the move to Vancouver in 2014. She currently works in arts marketing, but previously trained in acting at Queen's University before studying Meisner with The Impulse Company in London, England and Acting with Passion with the brilliant Niki Flacks. Catherine has been training at Blind Tiger Comedy for the past two years doing improv, and is thrilled to be joining the Blind Tiger House Team with some of her favourite people. She is looking forward to having more opportunities to perform and (hopefully) make people laugh at Little Mountain Gallery.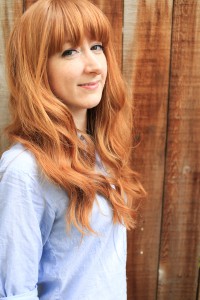 Kerri Donaldson
Kerri is an improvisor, sketch writer, comedian and silly human lady. She has recently joined the inaugural sketch house team with Blind Tiger of which she's super proud and definitely didn't have to look up the word 'inaugural' because she's an English Major.
She's also on the cast at Instant Theatre of which she performs regularly and is also a member of local comedy cuties National Anthem. She has performed at the Vancouver International Improv Festival, at the Del Close Marathon in New York, the Seattle Festival of Improv and the Vancouver Sketch Comedy Festival. In her spare time, she enjoys being a twin.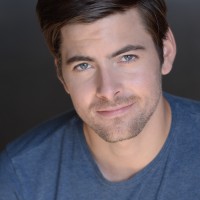 Shane McLean
Shane is an improviser, actor and sketch comedian. He performs with Blind Tiger Comedy's sketch house team. In addition to this, he is also a member of Little Mountain Improv, Instant Theatre, and not one but two all male comedy trios: Weekend Boys and Roomboy. Shane has also wormed his way onto local shows such as Weird Al Karaoke, Sidekicks, Rapp Battlez, The Hero Show, and Comics on Comics.
Amy Elderkin
Amy has been doing theatre, music and dance since she was a wee tot but was always sensing that something was missing. In 2013 after watching an improv show in Toronto, she decided that comedy was calling her name. Amy's worked her way through all of the Blind Tiger since 2014 and continues to train at the school. You can see her perform with the Blind Tiger House team and at other shows around Vancouver.